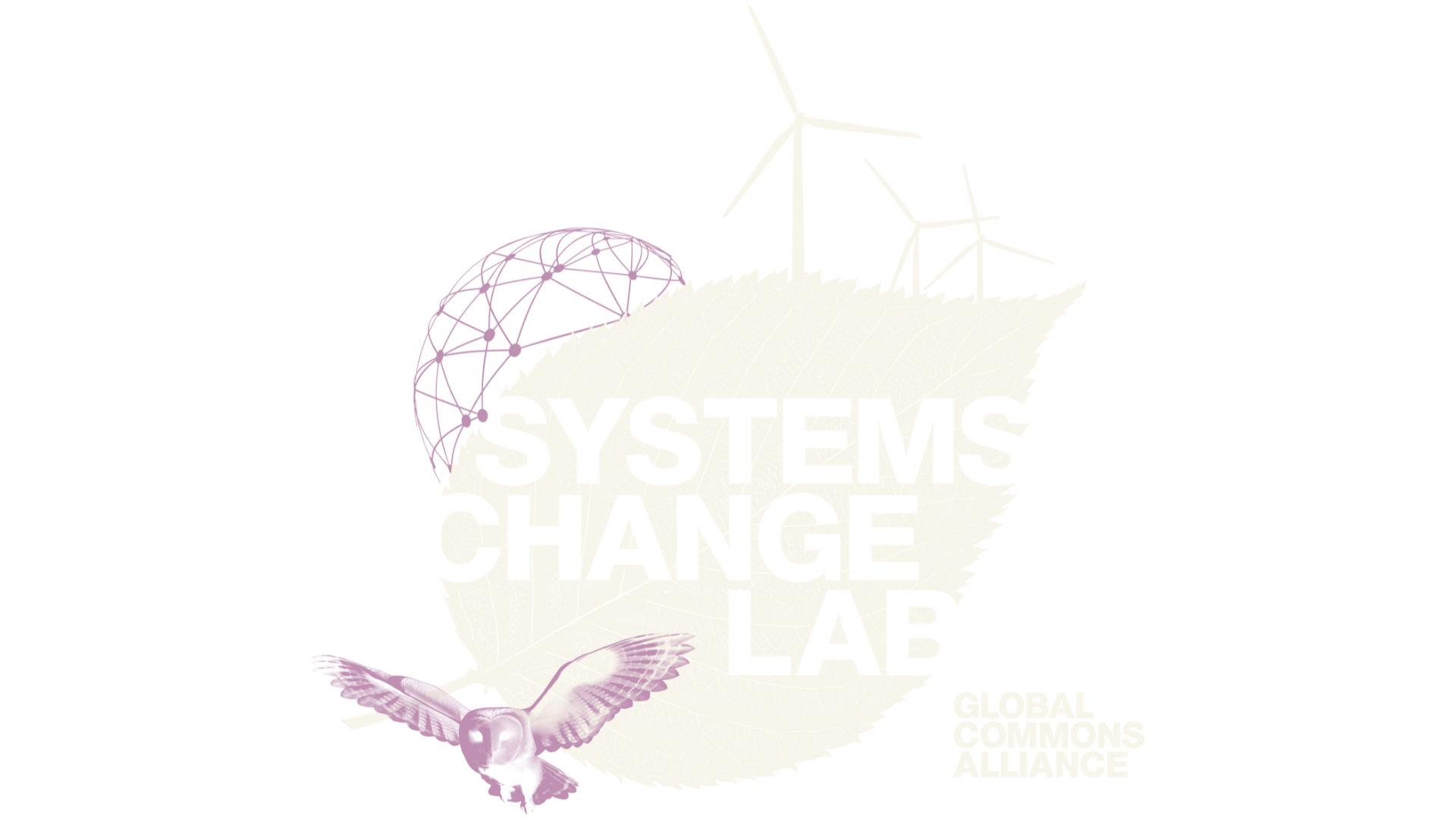 Systems Change Lab
Systems Change Lab monitors, learns from and mobilizes action toward the transformational shifts needed to protect both people and the planet.
Visit project website
Recognizing that change by individual actors in adopting science-based targets for nature and climate has to be supported with clear understanding, enabling environments and system-wide transformations, the Systems Change Lab will monitor, share, and help accelerate the transformations needed.
Its open source data platform will inform decision makers of the big picture and facilitate far greater understanding of the systems changes we need to make this decade. The collaborative platform leverages data, analysis, expertise, and networks to arm visionary leaders and diverse coalitions with the evidence base and systems tools they need to cross positive tipping points.
The first assessment of key transformations was published in October 2021. The Systems Change Lab is a key component of the Global Commons Alliance and is convened by the World Resources Institute and Bezos Earth Fund. The Systems Change Lab supports the UN Climate Change High-Level Champions and works with key partners and funders including Climate Action Tracker, ClimateWorks, Global Environment Facility, Just Climate, UN Environment Programme World Conservation Monitoring Centre and the University of Tokyo's Center for Global Commons, among others.
Monitor and mobilize action for change.